Wireless technologies.
29.12.2016
We present a new generation of non-contact radar level meters of ULM -31А1 series with the wireless Bluetooth-interface!
By retaining all the advantages of previous versions, ULM-31A1 level gauge obtained the opportunity of setting up and removing the (local display) information using any device powered by Android. Communication is carried out via a wireless Bluetooth-interface.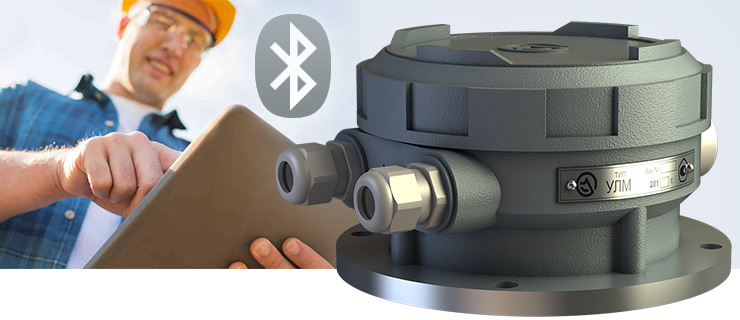 The use of bluetooth-interface allows simplifying the work with level gauge. The possibility to record the readings and configuration files on the phone or tablet memory card significantly facilitates the work with the tools installed in remote places.
Now, it is incredibly easy to update the level gauge firmware, to receive the new settings from the manufacturer for the unique working conditions, or simply to check the status of your tool! The professionals of JSC "LIMACO" are always ready to help by forming an executable file that shall only be copied to a memory card, and run by connecting to the level gauge via bluetooth.
You can obtain software for smartphones and tablets free of charge, by sending a request to "LIMACO" or our authorized regional dealers.
Soon modifications with bluetooth modules will be available for all models of ULM series level gauges. Follow the news on JSC "LIMACO" official website.