ULMRADAR-4x. New radar level transmitters with advanced capabilities.
08.07.2022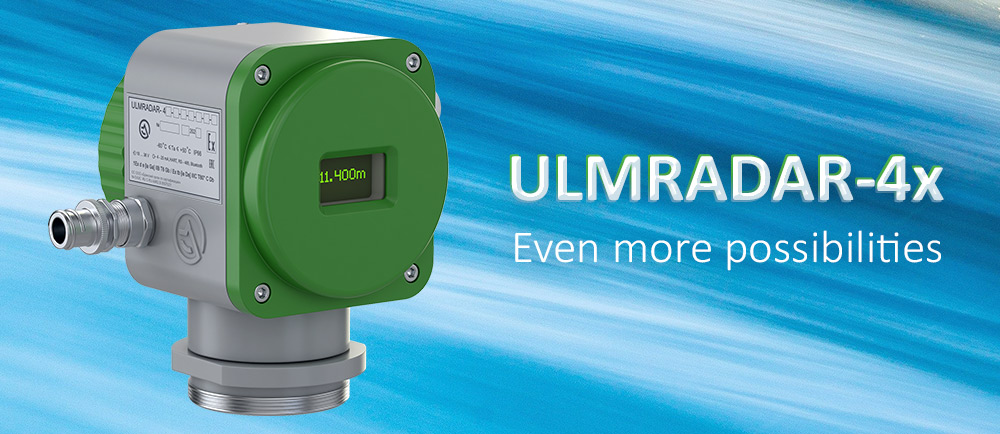 We are launching the production of ULMRADAR-4x, new explosion-proof contactless radar level transmitters. This is a new family of radar level transmitters including models with various measurement accuracy and an extended functionalitydesigned for contactless measuring the level of a wide range of liquid and free-flowing products.
All level transmitters of the ULMRADAR-4x family have a protected sealed antenna, are insensitive to fumes and dust and can operate in the harshest environments. Depending on the model, ULMRADAR-4x level transmitters provide themaximum absolutelevel measurement errorof ±1 mm, ±2 mm, ±3 mm, which makes it possible to use them both in commercial accounting systems and for controlling production processes.
working frequency of up to 140 GHz
level transmitters use 2- and 4-wire connection
explosion protection type: "explosion-proof enclosure" and "intrinsically safe circuit"
integrated indicator
Bluetooth wireless interface
double-boxcasing
nonvolatile memory to store settings